Top posting users this month
What's Going On?
The site will be done soon. I think. Idk man.
Word Count
All role-play posts must contain a minimum of 100 words.
Who is online?
In total there are
2
users online :: 0 Registered, 0 Hidden and 2 Guests
None
Most users ever online was
13
on August 27th 2018, 11:54 am
Statistics
We have
9
registered users
The newest registered user is
Garnaal
Our users have posted a total of
1686
messages in
104
subjects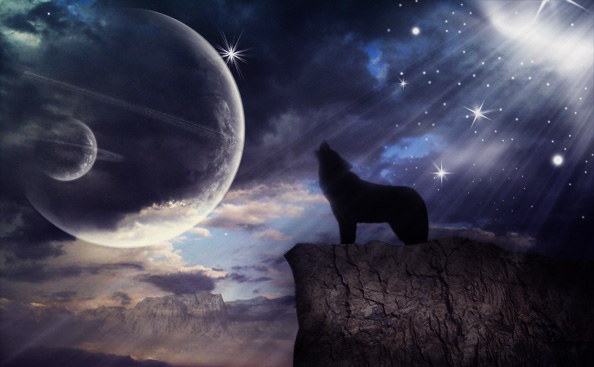 I will stand alone. I am a free wolf forever and ever.




Full Name: March
Nicknames: Marchypants, Marchybutt, Marchyhoe
Hourglass: 100 Years
Alias: Judge of Lightning
Gender: Female
Date of Birth: March 28
Original Faction: Independent, Lightning Gates Clan
Current Faction: Land of the Elements/ Elemental Wolf Pack
Current Rank: Lead Hunter/Upcoming Elder




Fur Colour: Yellow & Grey
Fur Texture: March's fur is rough but very smooth when pet the right way. Her tail fur is very smooth but stiff to retain the lightning bolt shape.
Eye Colour: Yellow
Markings: March has a yellow belly along side with some yellow tipped ears and socks. She also sports a lightning bolt on her left eye.
Build: Rather slim and muscular, mostly built for speed. Somewhat okay for brief close combat but does best from afar. Not very tough, somewhat fragile. Like many lightning wolves, she has larger lungs and ribs compared to other elements.
Tail: March's tail is shaped as a lightning bolt, but as it touches water it becomes almost ribbon like. The bone structure of her tail remains unknown.




Personality: March is a somber character, keeping her cool under any circumstances. Due to this sort of nature, it has made her a very solitary wolf, valuing her independence over her emotional needs of companionship to which many of her peers perceive her as a mean, anti-social grump. To an extent it is true. March herself is very perceptive and philosophical, being able to remove any sort of bias in order to understand certain actions of wolves, balancing the factors of right and wrong. Due to this, she sometimes has a warped idea of what justice is and what is wrong, which to an extent causes her be a little mean towards other. March does not openly express her emotions, keeping a serious face at all time with the occasional intimidating stare, but otherwise, it is impossible to tell what she is thinking and what she is feeling. This sort of detachment allows March to be highly analytical and tactical with her actions. March's downfall is that she is that she lacks kindness in general and can be judgmental and pessimistic.

She sometimes suffer from conflicting personalities, not that she has a disorder, but she simply is able to warp her personality for a while that fits her interest and her need, such as being talkative and more energetic, spunky or even confident and gentle. Inside of March, she constantly fights her urges for fun and entertainment, the bad side that doesn't care about the feelings of others or the law, but at the same time tries to overpower that instinct with her logical, cold and justified side, seeing as it wouldn't result in any good.

Despite her distant nature and the understanding of the nature of her kind, she shows patience and acts as a friend to those she can tolerate. She has a scathing wit, showing a joking side towards those she enjoys being around, although Thunder is a different story. March herself is unsure of what to think of Thunder but none the less still tolerates him.  

Likes: Independence, storms, fish, innovation, freedom
Dislikes: Unreasonable, hyper wolves, control
Strength: Controlled powers, resourceful with her abilities, surprise fish slapping, reasonable
Weakness: Children, physically demanding fights & wolves
Talents: Pro fishslapper, radar sense

Powers

Electromagnetism: This is due to the electric current inside her body inducing a magnetic field. March can control certain materials as if she was a magnet, including iron sand.
Railgun: March can accelerate metal objects to launch at three times the speed of sound.
High Particle Waveform Cannon: This is one of March's strongest move, that is only effective during a storm or a location that has a lot of electricity. March stores energy at the tip of her tail and launches a beam of high energy.
Deflection: Due to the nature of electricity, March is able to deflect other wolves' electricity or abilities that are fundamentally the same as her. Of course, depending on what's being deflected, March is still subjected to the law of for every action there is an equal and opposite reaction.


Due to the nature of being an electric wolf, one can expect March to be primarily offensive with high damage output. March is quick on the job, looking for a way to end fights quickly, usually in flashy ways.  While not physically the strongest, nor does she last in battle for very long, March compared to other wolves, is very proficient with her elemental powers and very tactical with it too, often times allowing her to weave her way through tough situations.  



Biological

Mother: Kumo (Electric)
Father: Nightfire (Electric)
Sisters: Miki, April, May, Autumn, September (Electric)
Brothers: None
Cousin: Happy,  Masato
Pups: None

Romance

Crush: None
Mate: SUCC

Aliances

Best Friends: Rain, Pluto
Friends: Miyuki, Happy, Forest, Tsuki
Want to Be Friends: None
Rivals: Thunder, Happy






March is a native from the Lightning Kingdom, a modern and well educated nation known for it's advancement in science. March, the youngest of her family, was born into a higher class wolf tribe that does not have a specific name but the members were often called Judges because of their extreme social and judicial power over other tribes. They carried the title of being the most powerful in elemental abilities and was trained from a young age to be the best and the strongest. To that, she was successful, but March did not enjoy the hierarchy of her family, deeming it too old fashion for the modern age of lightning wolves. As much as March was successful in her job, holding the highest education possible, she still questioned her purpose, her mind often straying away from the logical and stable mentality that her fellow wolves had.  

I can't think I need a nap.

 



Registration Form:

Wolf Name: March
Wolf Age: 2 Years
Wolf Gender: ♀
Wanted Rank: Hunter
Wanted Element: Electricity
Pelt Colour: Gray and Yellow
Eye Colour: Amber
I am a: Electric Elemental Wolf





Garden of Sinners OST
Lightning




Posts

: 543

Character(s)
Wolf: March; Pluto




Similar topics
---
Permissions in this forum:
You
cannot
reply to topics in this forum