Top posting users this month
What's Going On?
The site will be done soon. I think. Idk man.
Word Count
All role-play posts must contain a minimum of 100 words.
Who is online?
In total there is
1
user online :: 0 Registered, 0 Hidden and 1 Guest
None
Most users ever online was
13
on August 27th 2018, 11:54 am
Statistics
We have
9
registered users
The newest registered user is
Garnaal
Our users have posted a total of
1686
messages in
104
subjects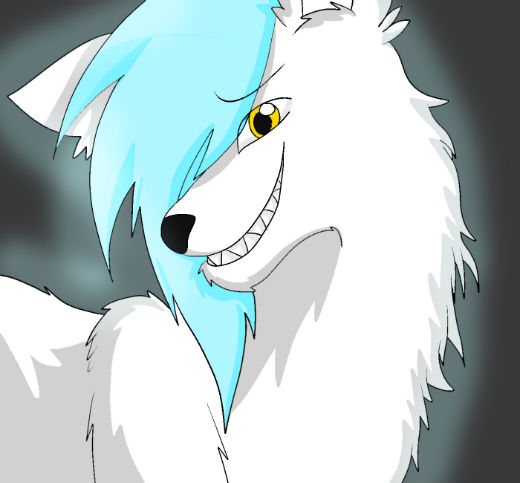 Honorific
✿
Current Name:
Miyuki
✿
Nickname:
Yuki, Merkuki, The candle
✿
Original Name:
Ophelia
✿
Alias:
Ophelia des Vents Lames, Ophelia du Alicia (Ophelia of the Bladed Winds, Ophelia from Alicia)
Legal Data
✿
Age:
6 Years
✿
Gender:
Manboygrill
✿
Element:
Wind
✿
Origin:
Alicia of the Palantinan Region
♡*+:•*∴":♡.•♬✧♡*+:•*∴":♡.•♬✧
A room the darkness has come to love
A witch so hauntingly then appears
She greets me only to turn and say goodbye
♡*+:•*∴":♡.•♬✧♡*+:•*∴":♡.•♬✧
Echelons
✿
Previous Rank:
Pup, Apprentice, Healer,  Lead Healer
✿
Wanted Rank:
Lead Healer
✿
Current Rank:
Alpha Female
Preparation
✿
Mentor:
Yume
✿
Apprentice:
Icewing
✿
Apprentice:
Breeze
♡*+:•*∴":♡.•♬✧♡*+:•*∴":♡.•♬✧
The time the seasons began to freeze
The days that never passed would pile up as snow
I think about it all of the time
♡*+:•*∴":♡.•♬✧♡*+:•*∴":♡.•♬✧


✿
Alleviate
As an apprentice of the legendary healer, Yume, Miyuki absorbed the knowledge in the art of healing others. Miyuki can easily identify different herbs and what they are used for. Very rarely is Yuki unsuccessful in saving a life of a comrade.
✿
Rapid Draw
In addition to excellent healing comprehension, she is also preeminent with her elemental abilities. Her signature move, rapid draw, controls the wind at lightning speed, slicing just about anything within it's radius with magnificent accuracy. Since it is qualified to slice anything from a piece of grass to full on stonel, Miyuki was given the name
"Galatea des Vents Lames,"
French for
"Galatea of the Bladed Winds."
✿
Fortification
Alongside with her excelled ability to control the winds with superb speed, Miyuki's defense are also quite developed. Yuki can defend herself using the wind at her aid, however, it isn't as polished as her wind cutter ability. As a result, Miyuki can be targeted once she grows tired.
Battle Ratings
✿
Muscular Srength:
B
✿
Agility:
S
✿
Spirit:
B
✿
Perception:
A
✿
Leadership:
B
✿
Ability:
S
✿
Rank:
1 (Yume's Time)
♡*+:•*∴":♡.•♬✧♡*+:•*∴":♡.•♬✧
Then one at a time those
Bonds that we tied too tight ripped a seam
Before I fixed my eyes
All that we wanted, but way too unsure, too afraid
Had fallen through our fingers way too fast
And scattered away
♡*+:•*∴":♡.•♬✧♡*+:•*∴":♡.•♬✧
✿
Fur:
Miyuki is dressed in a milky coat, both in colour and texture. The region in which Miyuki hailed from is known for being cold half of the year, thus her fur is thick to counter the gelid winters. Miyuki's bangs are originally white, but she often colours them using specific plants. Her standard colour is light blue.
✿
Eyes:
Amber
✿
Markings:
There are swirls on both of her flanks which are the same colour as her bangs.
✿
Scars:
One huge scar on the right eye, which is covered by her bangs. She's got a few scars here and there, but it's barely noticeable under her exuberant layer of fur.
✿
Build:
Svelte
♡*+:•*∴":♡.•♬✧♡*+:•*∴":♡.•♬✧
And now I'm left standing on this lone monochrome stage
Can't run away in this tv-like play
Crying to skies, I'd rather die and be reborn
So I can repaint the fourth dimension so bright
I'm sure it never will fade
And something new will break the day
♡*+:•*∴":♡.•♬✧♡*+:•*∴":♡.•♬✧
Personality
✿
Early Childhood:
Miyuki, also known as Ophelia, was a happy, go-lucky wolf who always loved to spark conversations with other wolves. She enjoyed listening to stories, and was often ridiculed by her silly obsession with listening to the same story over and over. Even with any parent involved in her life, Miyuki remaind a positive and cheerful wolf, who is always looking for a friend to make.
✿
Late Teens/Early Adulthood:
Miyuki was at the worst part of her mind yet around this age. A wolf full of nothing but anger and bloodlust, Miyuki in this time was best known was a crazed killer and cannibalistic monster. As insane as she was, deep down inside Miyuki was afraid and horribly depressed. She saw no future and could only find comfort in the death of other wolves.
✿
Land of the Elements/Pre-Coma:
Miyuki is a dark character who is what you would call a psychopath. Somehow, she manages to win the hearts of her fellow pack mates and her beloved Tsuki. The alpha likes to make jokes about eating everyone's children and killing of wolves which hints that in the past, Miyuki might have committed such sins. Under the mask of a sadistic killer, Miyuki is a frail character who needs the aid of psychological help. By concealing her corrupted brain, Miyuki tries to be responsible and nice to other wolves, however, it is meaningless. Miyuki never wanted to fight, thus remaining strictly as a healer. She says that fighting could possibly trigger horrible memories, or even worst, her, what she calls, "ugly side."
✿
Post-Coma:
Who the fuck I is?
Mannerisms
✿
Strength:
Quick & excellent nose. Dangerous murderer and confident.
✿
Weakness:
Prone to snapping into insanity.
✿
Talents:
Great singer, superb elemental control.
✿
Habits:
Miyuki has a habit of creeping others out and making inappropriate remarks, most indirectly about death.
✿
Quotes:
- When you have something you have to protect, because there is a reason you can not die that enables you to live on, those are pathetic reasonings of the weak.
- Your elemental abilities show potential. I assume you're of a high rank. However, all of that means nothing before my wind.
♡*+:•*∴":♡.•♬✧♡*+:•*∴":♡.•♬✧
Around in circles, my everyday
Is trapping me from running away
The flicks and ticks of sunlight breaking at dawn
The greying days of season-less haze
Bleed on and on, relentlessly on they fade
♡*+:•*∴":♡.•♬✧♡*+:•*∴":♡.•♬✧

Kindred
✿
Parents:
Cloud (Mother) - Sky (Father)
✿
Siblings:
Al (Brother) - Aoi (Sister) - Saki (Sister)
✿
Pups:
Lukas - Vladimir - Lillian
Devotion
✿
Mate:
Tsuki
✿
Crush:
Tsuki
Union
✿
Friends:
Happy, March, Rain, Thunder(ish)
✿
Rivals:
Pluto, Forest
✿
Status Unknown:
Yume
♡*+:•*∴":♡.•♬✧♡*+:•*∴":♡.•♬✧
And all at once that truth, clear to see
Left disappointment deep underneath
I felt the pain I'd tried so hard to keep away
♡*+:•*∴":♡.•♬✧♡*+:•*∴":♡.•♬✧



(Dis kinda shitty. The original long ass piece of shit history got deleted and shit so ya girl's mad. I got lazy so I made a summary. I might make like a extended version of shit or some shit. )

Palantina. An ever white and frozen region. War is coming to Palantina. Alicia. One of the largest and strongest of the packs. It houses the majority of wind wolves within the region. They seek peaceful unification. For centuries, Alicia has established peace and settlement. Those who broke the barrier, were only ready for the worst. Or so it was suppose to go....

✿ "Yume, tell me the story of your people,"
"There once was a pack called the Wisp Woodlands Pack. There lived many types of wolves. Elemental or not. Old or young. Everyone was welcomed. It was ruled by two sisters. Twilight and Kriu. There, we lived a peaceful life..."
"..."
"There was  a parasite that lived in the delta near the camp. Kriu drank from the delta and fell ill."
"You couldn't save her?"
"...Unfortunately, not. The parasite started to take over her brain. Kriu could no longer think straight, and went insane."
"Then what happened?"
"Kriu ran to the running river, seeking the comfort of death. Twilight and the rest of the pack tried to save her. We didn't know what to do. And when we figured it out, it was too late."
"So Kriu jumped to her death?"
"Kriu jumped to her death."

In the region of Palantina, a pack called Alicia housed the young wolf called Ophelia. She was happy wolf. Full of life and energy; always looking forward to learning more about her world. Her parents were never really involved in the growth of Ophelia, as they were always working as higher ranked wolves. As a result, Ophelia would often visit the elderly healer of the pack, who goes by the name of Yume. During her time with Yume, Ophelia would learn about herbs and first-aid far before her training has officially started. When it was training season, Yume was ordered to tutor Ophelia. Seeing Yume as her role model, Ophelia chose the path of a healer. Showing outstanding knowledge in healing, Ophelia was also a elemental prowess. In a group of 50 apprentices, Ophelia was ranked number 1.

One night, Ophelia was out in the training grounds, practicing her wind abilities so that she could remain as Alicia's number 1 strongest apprentice. Growing worried, Yume left her den only to find her young apprentice practicing endlessly. Walking up to Ophelia, she placed a gentle and caring paw on her back.
"Permettez- moi de vous montrer la puissance de nos loups" (Let me show you the power of our wolves. Then, Yume demonstrated Ophelia's now signature move, rapid draw. Yume sliced all of the surrounding in a clean cut in half. Fascinated, Ophelia insisted Yume to teach her the move. And so for hours that night, Yume devoted her time to teaching Ophelia the wind cutter technique.
When Ophelia grew tired, Yume invited her to sit on one of the sliced rocks beside her. Happily, agreeing, Ophelia sat on the rock and stared at the captivating stars. Calming and gorgeous is how Ophelia described that one specific night. The moon shined brightly and the stars were clearly visible. Gleaming with life. The sight of the night sky never left Ophelia's memory.
"Yume , dites-moi une histoire de votre peuple" (Yume, tell me a story of your people.)
"Pourquoi donc?" (Why is that?)
"Vous en parlez toujours quand vous me enseigner des trucs." (You're always mentioning them when you're teaching me stuff.)
"Bon ... Il était une fois un pack appelé le Wisp Woodland Pack." (Alright… there once was a pack called the Wisp Woodland Pack.)

A few months later, Ophelia continued to practice her elemental training along with studying to become a healer, balancing the time between the two. It seemed to Ophelia that time was endless. Unfortunately, it wasn't that way for Yume. Nor was it for the pack. Alicia started to grow in conflict with another pack which had wolves of multiple elements, putting Alicia at a dangerous disadvantage. Soon enough, war broke out, turning the once peaceful and safe haven into one of a bloodied and dangerous war zone. The population of Alicia was dying, one after another. Once known as a powerful wind wolf pack was being destroyed by a young, blooming pack.
Yume, the core of Alicia's healing team, was soon targeting by the opposing team, seeing as she was a threat to their glorious victory against the ancient pack. Luckily, Yume was a slippery target, easily escaping the attempted kidnaps and ultimately death.  Ophelia grew angry and scared at the same time because of the constant attempts of taking her beloved Yume away. Although running seemed to be effective, it wasn't until long before the enemy got a hold of Yume. Beaten down, mutilated and decapitated, Ophelia witnessed the brutal murder of who she considered her true mother and her most precious thing she ever held to her heart.
Days, Ophelia would mourn over the traumatizing death of the former healer. However, crying and aching never helped to kick away the painful emotion of grief. Nothing helped. As time passed, Ophelia remained hiding, but her mind was slowing growing into a temple of darkness. As Alicia was on a brink of losing, Ophelia snapped.

"I remember that scene. They took her away. I was weak, I knew it. But what was I supposed to do? I couldn't do anything. Such uselessness. Ugh, it's their fault. Stupid bitch. Mentor? Who the hell am I talking about like I care about some wolf who died a fucking smile on her face."

She lost her mind and went into total insanity. Utilizing the skill which was taught by Yume, the unstable youth walked on the battlefields and sliced up the enemies the same way they did to Yume. Oddly enough, Yuki found joy in killing others. And so she killed some more. But her blood lust grew so immensely that she turned on her own wolves. Her home. Her comrades. It even went to a point where she would resort to cannibalism. She loved the sight of blood. Corpses. The screaming and crying filled her with pleasure. As she rampaged even further, Ophelia completely wiped out both the enemy pack and Alicia.

Technically she was the saviour of Alicia, seeing as she wiped out the total population of the rival pack. However, what was left was a bloodied grave for dead wolves that Ophelia never got to know closely. Survivors feared the psychopath that was Ophelia. Rumours started to spread in the region of Palantina. Ophelia des Vents Lames. Ophelia du Alicia. The names were everywhere and soon, Palantina became a desolate region because Ophelia was within it.
Before leaving her home for good, Ophelia walked into the den of her former mentor. Cutting herself on the eye, she took the blood and drew a picture of herself and Yume together. She turned her back and left the territory of Alicia. Forever.

As months passed by, Ophelia still murdered and ate other wolves. However a force inside her told her to stop. A distant voice calling for her resolution. As she settled down and became dormant, Ophelia was only left as a fragile and depressed wolf.  Everywhere she looked reminded her of Yume. And the voice always ringed in her head. Her name in Yume's voice, and one part of the story.
"Kriu jumped to her death."
On a night much similar to the night was heard the story, Ophelia walked to the top of a river. There sat a lone rock, just like it was when she spent her time during the brighter days. Tempted as she was, Ophelia did not jump off. Instead, she sat down on the rock, and stared at the sky. It still looked the same as over. Calming and gorgeous. Ophelia took in a deep breath and made a vow to herself and Yume that would last forever.

"I am Miyuki

✿ After years in the Land of the Elements Pack, Miyuki caught a mysterious virus which caused her body to sleep for months in order to fight it off. After she woke up, Miyuki completely forgot her memories, displaying a different character than what the pack is used to.
♡*+:•*∴":♡.•♬✧♡*+:•*∴":♡.•♬✧
In the haze, just so afraid of facing reality
I ended my story
Couldn't open up and write in it again
♡*+:•*∴":♡.•♬✧♡*+:•*∴":♡.•♬✧


♡*+:•*∴":♡.•♬✧♡*+:•*∴":♡.•♬✧
Left standing on this lone monochrome stage
Can't run away in this tv-like play
Crying to skies, I'd rather die and be reborn
So I can repaint the fourth dimension so bright
I'm sure it never will fade
And something new will break the day
♡*+:•*∴":♡.•♬✧♡*+:•*∴":♡.•♬✧
Lightning




Posts

: 543

Character(s)
Wolf: March; Pluto




Similar topics
---
Permissions in this forum:
You
cannot
reply to topics in this forum