Top posting users this month
What's Going On?
The site will be done soon. I think. Idk man.
Word Count
All role-play posts must contain a minimum of 100 words.
Who is online?
In total there is
1
user online :: 0 Registered, 0 Hidden and 1 Guest
None
Most users ever online was
13
on August 27th 2018, 11:54 am
Statistics
We have
9
registered users
The newest registered user is
Garnaal
Our users have posted a total of
1686
messages in
104
subjects

Divine Star Caller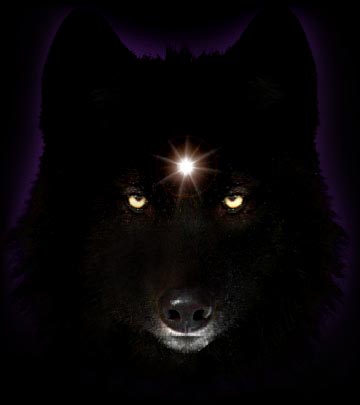 I heed their call.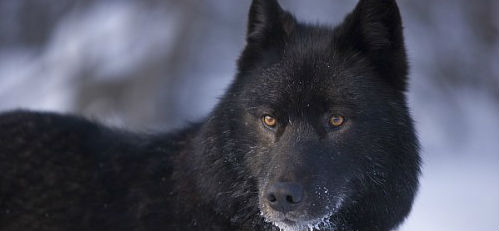 ➶
Name:
Pluto
➶
Nickname:
Plu, Plutes, Neutral Wolf, Pulto
➶
Age:
5 Years
➶
Rank:
Unknown, Senior Member
➶
Previous Rank:
Pup, Apprentice, Fighter, Loner, Beta
➶
Element:
Space
♤♤♠♤♤
I'm the same as ever.
Maybe I'll try to start walking?
In that distant time.
I'm looking for a meaning in life.
The sound's bounding rhythmically.
♤♤♠♤♤

➶
Friends:
March, Miyuki, Tsuki, Happy, Dinky Doo, Rain
➶
Best Friend:
March, Forest, Miria
➶
Rivals:
Unknown
➵
Love Life
➶
Crush:
None at the moment
➶
Mate:
None at the moment
➶
Offsprings:
None at the moment
➵
Family
➶
Father:
Dante
➶
Mother:
Titania
➶
Sister:
Etsuko
➶
Brother:
Onew
➶
Cousins:
Mars, Mercury, Uranus, Saturn, Neptune, Jupiter, Venus, Solidad, Luna
Past:
Pluto appears as a pitch black wolf with many spirals coming from her tail, growing up to her chest. She also has a star on the forehead. It is said that as she grew, the spirals started to grow on her, as if it was alive.
Reappearance:
Pluto underwent some serious changes after her encounter of the Kyklos. Though keeping the same eye colour, black fur, and white spirals, her tail and the top of her head flow, almost fire like. It is white to black ombre. The star on her forehead seem to light up even brighter than before.
➶
Eye Color:
Yellow
➶
Fur Color:
Black pelt with white spirals. Ombre tail & head.
➶
Markings:
There is a star on her forehead which is the base of where most of space powers are generated/used. She also has some white spirals starting from her tail up to her chest.
➶
Body Build:
Pluto is a slim wolf. She is quite muscular around the leg area, which gives her incredible speed, and is able to take a lot of damage. Pluto excels in both close and far range combat.
♤♤♠♤♤
So much happened,but
I kept on living.
I'll go again being still the same as that day.
I'm looking for a meaning in life.
...I walk because I was born.
♤♤♠♤♤

Past:
Pluto was a passionate wolf when it came to the good of her pack. As a beta, she was responsible and serious about her job. However, at times she could be irresponsible and childish. She retained a serious and cold expression as a habit she gained during her younger days but as she spent more time with the small pack, she grew to become more compassionate and gentle to her peers. All in all, Pluto was a kind and considerate wolf. Although intimidating in terms of look, Pluto was warm at heart to almost any wolf.
Reappearance:
After being granted power from the mysterious kyklos wolves, Pluto set out to do an important job. Something that could change the future forever. After receiving the blessing, Pluto vastly changed into a wolf a silence but rich of knowledge. Now a highly intelligent and extremely responsible wolf, Pluto makes the impression and gives off the aura of coldness, calmness, and peace. As she became the Kyklos' messenger, she sometimes shows arrogance and pride in her purpose, and those who oppose what she demands may surely see the last of their life.
Pluto for the most part was able to maintain her true consciousness, but as a messenger of the Kyklos, she is a vessel, meaning at anytime her mind may be controlled by one of the Kyklos. Although it does not appear to affect her elemental abilities or appearance, her speech is the only indicator of which Kyklos is speaking.
After revealing herself to the rest of the pack again, she seems distant and does not talk much. Not many know of what she does when she runs off to a place unknown to the pack. Pluto is almost like a myth that is talked about throughout the pack as only a select few ever get to see her. Even then, the visits are unpredictable and brief.
➶
Likes:
Astronomy
➶
Dislikes:
Ignorance.
➶
Strength:
Intelligent, powerful
➶
Weakness:
The Kyklos.
➶
Special Ability:
Orbital Core:
Pluto creates a high energy barrier that orbits around her like planets in the solar system.
Teleportation:
Pluto warp to a different location in a certain radius.
Star Caller's Message:
Pluto's power is increased beyond normal power after the encounter of the Kyklos.
♤♤♠♤♤
If I can put into words
Every second I've lived
I should be able to start walking again.
...like you did one day.
♤♤♠♤♤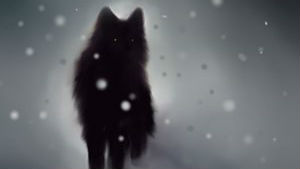 ➵
WIP
Long after joining the Land of the Elements, Pluto suddenly disappeared one day, following a strange voice that called with in her head from far away. Tranced, Pluto had no means of escape and was lured to a far away land, much similar to the area where she spent most of her childhood. She met a soul, a Kyklos, and was shocked by the fellow space soul. Knocked unconscious, Pluto feel into a deep sleep, where she dreamed about a future event that happened. In her dream, the soul mentioned that it was her job to prevent the tragedy from happening and heal Miyuki in the process. After 2 months of dreaming, Pluto awakened, now powered up with stronger abilities and richer knowledge. She looked at the sky, it was night time, a distant figure of a wolf appearing in the night sky, calling to her unintelligibly. The stars were glittering the same as it was when she separated with Miria. And then, Pluto set off to complete her focus.
Now you know about me, you can go home now.
Lightning




Posts

: 543

Character(s)
Wolf: March; Pluto




Similar topics
---
Permissions in this forum:
You
cannot
reply to topics in this forum